"Reduce Risk. Protect Capital." -TheoTrade. 
Free TheoVideo Newsletter & eBook - the only free daily newsletter with trade ideas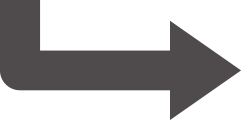 We value your privacy and would never spam you
Helping You Become a Better Trader...it's What We Do. Experience TheoTrade® Today!
Whether you are a beginning, intermediate, or active trader, you will find a treasure chest of valuable trading education resources, both free and paid, that will help take your trading to the next level. We are committed to helping you become the best trader you can be.

Here's just a taste of what TheoTrade offers:
TheoTrade Classes

Stock, Options, Futures, Currencies; You want market education and we offer stellar market education. Our instructors have a minimum 15 years of trading experience.

TheoNight Daily Reports- Premium Video Newsletter

Nightly Video market updates, trading insights, with a look towards what you can expect when expecting (we are talking about trading).  An evening with TheoTrade is like no other, spend 10 minutes per day watching and listening, and learning and your trading will benefit.  
TheoTrade® Tutorials

Join us for TheoTrade tutorials led by veteran trader Don Kaufman.  We believe Don's depth and insight to markets is second to none, and you can be the beneficiary of his 20 years of experience in the industry!

TheoChat Live Trading Room

Learn. Chat. Trade.  Our live trading chat room offers COACHING, Trade Ideas, and real-time Market insights.You join our chat room when you want answers and we shall provide unparalleled TheoTrade support.
Your 3 Step Formula for Trading Success
At TheoTrade, you will become Masters of the trading formula that traders have enjoyed ever since the markets were first created: Education + Experience = Excellence
You will have access to what we believe to be the best trading education on the planet, including webinars, online courses, subscription services, live events, and so much more.

It is said that experience is the greatest teacher. Not only will you learn from experienced teachers, you will gain the experience you need to become the absolute best trader you can be.

Whether you are a beginning, intermediate, or advanced/active trader, you will love the one-stop-shop you will have with the TheoTrade team of educators, community, and educational services that combine to take your trading to the next level.
The Question Is: Are You Ready?
At TheoTrade we have set out to change what you have come to expect in financial education.
The internet has changed everything and classical style investment is all but dead.
Our mission is to take-on and transform the Wall Street ideology that has in the past benefited only a select few, and offer it to the everyday trader who is serious about success.
Don't give your hard earned money to the "suit", TheoTrade is here to hold your hand in the gauntlet of financial markets helping you make better informed decisions, cutting through the noise of the markets, to help you create the future you deserve. It's time...
Go Ahead...Put Us To the Test! Sign up for the FREE TheoVideo Daily Newsletter and See for Yourself...
TheoVideo Free Daily Market Newsletter
Just enter your first name and email to receive the free TheoTrade video newsletter.

We respect your privacy, your information is secure with us.

See What People Are Saying About TheoTrade...
I also just want to say that I love your product. Just wish it had been around when I was starting out a few years back! It is well thought out, covers different trading styles, emphasizes Risk/ Reward and why this is so important! And teaches how to trade different products! Thank you to all at Theotrade !! You are doing a great job!!!

Jane M

Please give my compliments and admiration to Don and the rest of the gang for both Quality and Content of the videos. SUPERB!!!!!

Alex R

Hey awesome TheoTrade Peeps!

First, please let me tell you how much I have enjoyed TheoTrade. I started with the In Out Spread Class and recently purchased the Butterfly Class. Come the first of next month I will likely purchase TotalTheo because I value (and enjoy) your content so much. As I told Jeff in an earlier email, I am pacing myself. Lol. Not to mention the fact that you fine folks also scored me a sweet commission deal with TD Ameritrade. Kudos and bravo!

Thanks a million!

Yet another satisfied customer,

Kevin M

Hi Don,

I just wanted to mention that I am really enjoying my membership with TheoTrade! I listen religiously every morning to your market updates as well as the coaching sessions throughout the day. I've learned a ton and am always finding something new!

Thanks again for everything you and the other mentors do for us! It is very much appreciated!

Jeff C

First and Foremost Holy crap !!!!!!!!! I have been a member, of a lot (more than anyone should) of Stock market education sites. None of them even come close to the amount of information on TheoTrade!

Thanks,

Brian K

Thanks for your help Jeff (Roth), I'm now in! I have to say, I really have enjoyed my Theotrade ongoing education. I've traded options for many years, but with varying success. Theotrade is helping me pull things together and get a consistent 'edge' with options.

Thanks, and best trading to you,

Peter W

Thanks Stacie. I have enjoyed my membership. Theotrade is everything I have been looking for. I am going to renew my monthly membership for next month.

Thanks

Dan

First of all I would like to thank you so much for all of the information, tutorials, videos etc with our membership.  My wonderful experience to date started with Stacie when I first called in about the TotalTheo membership in February of this year.  I am on information overload now trying to digest everything.

I started learning about options over a year ago and like most others I purchased and subscribed to a service only to see my account disappear.  It was time for me to learn and do it myself and that is when I came across your team. I have no reason to not be a member for life as this all makes sense to me and the education is second to none.

Jason R

Doc, I am a charter member of Theo Trade and have been with you from the beginning. I believe that today's class was one of the best so far for TT and without question the your best presentation so far. You obviously spent a great deal of time and effort in putting it together. Not only did we not venture down Bugs Bunny's rabbit hole but the sheer volume of information that you strung together and the seamless nature of the way it was communicated was brilliant.

Keep up the good work,

Raymond S

I love you guys, by far the best value in trader education anywhere. Actually, bargains are only bargains in hindsight, but Theotrade is a an absolute hardcore value!

Thanks for all you guys do!

Will C

Jeff (Bierman), loved the session on the RSI today.  I learn a lot from your sessions. (And Don's, Tony's, Doc's, & Slim's)

Also the technology Theotrade set up for archiving is superb to anything I've experienced.  But I guess that I shouldn't be surprised with guys that came from TOS!

I'm sitting here listening again, because as you know it was a fun day and while I caught most of it, there were a couple of pieces that I wanted to review.  The archiving technology makes it easy to not stress about missing something!!

Great job, it really makes the day alot more fun & productive to be able to tune in and listen to market professionals while trading!

Thanks again, love the service!

William

TheoTrade is the best service out there. If there's every anyone interested in trading, I always tell them about TheoTrade. You guys are the absolute best...that's just how I feel about it. I've learned so much from you guys.

Thanks for everything you do,

Joel R

Don,

Thank you for the message. You and your cohorts, Jeff and Doc, are the best. I listen to the newsletter and coach's archive every night. Since I joined Theotrade it is like a light going off. I have been doing both long and short verticals on a regular basis. My profits have been very consistent. Keep up the great work. Sincerely,

Jack C

Doc,

I can't tell you how excited I am to have finally found a trading community that is obviously based on real knowledge, openness and integrity. In fact, I've spent the last two years searching for just this and now feel that half the battle is won just in finding and embracing you guys.

Rex D

Stacie,

Thank you for all the great info. I'm going to add Tony's course to my archives and will upgrade my membership. I'm very happy to have joined TheoTrade. I knew when Don K was involved, this was going to be something special. And that includes all of you that help run the business/education.

Thank you!

Matt B
Want to see more? Check Out These Hundreds of Testimonials for TheoTrade...
Testimonials - Page 1

Click on the blue link to check out our hundreds of unsolicited testimonials and reviews here:

Testimonials - Page 2

Click on the blue link to check out even more of our hundreds of unsolicited testimonials here:

Testimonials - Page 3

Click on the blue link to check out even more our hundreds of unsolicited testimonials and reviews here:
Recent Posts From the TheoTrade Blog
Get Access to Our Free TheoVideo Daily Market Newsletter
Enter your first name and email to receive the free TheoTrade video newsletter.

We respect your privacy, your information is secure with us.
Recent Posts From
Our Blog