"Trade Small and Live to Trade Another Day" Don Kaufman
Free TheoVideo Newsletter & eBook - the only free daily newsletter with trade ideas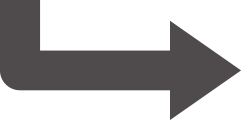 We value your privacy and would never spam you
Helping You Become a Better Trader...it's What We Do. Experience TotalTheo® Today!
Whether you are a beginning, intermediate, or active trader, you will find a treasure chest of valuable trading education resources, both free and paid, that will help take your trading to the next level. We are committed to helping you become the best trader you can be. That's why we have included EVERYTHING in TotalTheo®. One monthly rate, everything included! Here's just a taste of what's all included in TotalTheo®:
TheoTrade Classes

Stock, Options, Futures, Currencies; You want market education and we offer stellar market education. Our instructors have a minimum 15 years of trading experience.

TheoNight Daily Reports- Premium Video Newsletter

Nightly Video market updates, trading insights, with a look towards what you can expect when expecting (we are talking about trading).  An evening with TheoTrade is like no other, spend 10 minutes per day watching and listening, and learning and your trading will benefit.  
TheoTrade® Tutorials

Greed is good, free is better.  Join us for TheoTrade tutorials led by veteran trader Don Kaufman.  We believe Don's depth and insight to markets is second to none, after all the guy has worked in the industry for 18 years.

TheoChat Trading Room

Learn. Chat. Trade.  Our trading chat room offers COACHING, Trade Ideas, and real-time Market insights.You join our chat room when you want answers and we shall provide unparalleled TheoTrade support.
Your 3 Step Formula for Trading Success
At TheoTrade, you will become Masters of the trading formula that traders have enjoyed ever since the markets were first created: Education + Experience = Excellence
You will have access to what we believe to be the best trading education on the planet, including webinars, online courses, subscription services, live events, and so much more.

It is said that experience is the greatest teacher. Not only will you learn from experienced teachers, you will gain the experience you need to become the absolute best trader you can be.

Whether you are a beginning, intermediate, or advanced/active trader, you will love the one-stop-shop you will have with the TheoTrade team of educators, community, and educational services that combine to take your trading to the next level.
The Question is: Are You Ready?
At TheoTrade we have set out to change what you have come to expect in financial education.
The internet has changed everything and classical style investment is all but dead.
Our mission is to take-on and transform the Wall Street ideology that has in the past benefited only a select few, and offer it to the everyday trader who is serious about success.
Don't give your hard earned money to the "suit", TheoTrade is here to hold your hand in the gauntlet of financial markets helping you make better informed decisions, cutting through the noise of the markets, to help you create the future you deserve. It's time...
Go Ahead...Put Us To the Test! Sign up for the FREE TheoVideo Daily Newsletter and See for Yourself...
TheoVideo Free Daily Market Newsletter
Just enter your first name and email to receive the free TheoTrade video newsletter.

We respect your privacy, your information is secure with us.
See What Other People Say About TheoTrade...
Hi Don,

In a word - WOW

I watched the archived recordings of the chat room and your coaching sessions every evening after work this past week. Actually, this has been the first time that I have ever had the opportunity to check out a real trading chat room. As a relative newbie to options trading, to be able to look over the shoulder of professional traders as they present what is happening in the markets is invaluable - and eye opening if you venture in there unprepared.

I really like the direction you're taking TheoTrade. The content on the site is amazing. Thank you for presenting it in a way that even us less experienced traders can follow along and benefit. Posting the trades and shared TOS links in the archive is very helpful, especially for those of us who can't be in the chat room during the market session.

I learned a great deal watching you and Jeff this week. Thank you for sharing your knowledge with us. I'm looking forward to seeing what's in store at TheoTrade this coming week.

Best
Mike

- Michael S.
Don,

thanks for including me in your Beta for TheoTrade, awesome start and can't wait to see what unfolds. I so appreciate you not taking advantage of everyone and charging for every freakin class. I know you passing on your knowledge at a bargain will come back to you a hundred fold.

I just wanted to put my two cents in for those of us over 50 who are scrambling to get their retirement accounts back in shape as well as the income trades.  Thanks again for all your knowledge you graciously share and for your bedside manner in the way you present it. Here is to a profitable 2016

Please don't ever change your approach.  You offer so much if people are willing to learn.

Thank you again!

- Greg A.
Hello Don,

Greetings from another new TheoTrade Beta tester. I am hoping for a quantum leap in my sophistication and effectiveness as a trader.

Realistically, I would be thrilled with a bit of consistent income.For the past few years, my primary broker has been ToS and I enjoyed your presentations from the platform--even spoke to you on occasion. Currently I'm trying to wrap my brain around order execution.

Could 2016 be a great year for premium sellers? I really like your approach to iron condors, i.e., wide spreads, checking out before gamma risk kicks in. Believe me, I will be present for your "greeks" class.

I was moved when you said your entire program would be offered for a single fee. I'm anxious to see how that plays out.

Yes, subscriptions, products, proprietary indicators, and expensive trips to western cities have cost me dearly with little compensation on the bottom line of my brokerage account. I look forward to the coming weeks. Ticks and cumulative ticks are ready to go.

It would be great to learn more about your approach to day trading futures. Although I have been averse to chat rooms in general, I will give yours a fair shot. 

- William S.
Get Access to Our Free TheoVideo Daily Market Newsletter
Enter your first name and email to receive the free TheoTrade video newsletter.

We respect your privacy, your information is secure with us.
Recent Posts From
Our Blog